Moving to a new and unknown city is difficult. We are very thankful and grateful to Magali for her incessant support throughout the process, from clarifying the best sequence of steps to successfully closing our new place. After Magali helped us find a nice temporary home, we started looking for a permanent place on an aggressive schedule. Magali was quite clear with us about what we needed to do to keep our schedule, starting from getting immediately pre-qualified. It was also very important that she understood what kind of place we were looking for at the first interview; that allowed us to focus on visiting only relevant places without wasting time. At all steps of our search, Magali was always there to give us very valuable advice that prevented us from going after potentially bad choices. But we really grew to admire Magali's skills and dedication after finding a place we liked and making an offer. Magali's quality of support through all the closing steps far exceeded all my previous experiences with real estate agents. We felt that we were guided by a very competent and professional friend. As a result, we successfully completed negotiations, closed without a problem within our schedule, and we are now very happily settled down in our new place.

Dr. Dario Boffelli PhD, Research Professor at Cedars Sinai Medical Center and Tomoko Asagami, MD, PhD, MBA, Lead Researcher at Globizz Consulting

We had the good fortune to have the amazing broker Magali Bergher as our exceptional guide and advocate in the recent sale of our home in Beverly Hills. The sale became necessary after the passing of our father, and as this property had been in our family for 70 years, it was needless to say a very emotional time for us. In addition to being a legacy home, the parcel had unique assets in the large corner lot size, mid-century architectural appeal and central location, while presenting some of the challenges of an older residence in need of systems upgrades and updated finishes.
Magali was remarkable in her ability to identify and make us comfortable with the most effective pricing, staging and marketing strategies for the house, as well as the need to proactively obtain reports and inspections that would enable us to confidently negotiate and consummate the deal. This resulted in a final sale $200k over asking price after multiple offers within the first week on the market — and to a wonderful family who we feel will be caring new stewards of our beloved home.
We are truly grateful for Magali's extraordinary knowledge, creativity, grace under pressure, class, compassion and dedication, as well as her warmth and wonderful sense of humor. She was the perfect partner for us!
The Steinberg Family
We just wanted to let you know how incredibly grateful we are for all your hard work in getting us across the finish line! We can't imagine anyone else with whom we could have had such a smooth and seamless experience. Nothing was left to chance. We have always admired your attention to detail when we first worked with you a few years ago, and it surely shined again throughout this process this time around. We also appreciate all of your recommendations that proved to be beyond useful and for being always available and on-site for all the extra little things you did which gave us such peace of mind 400 miles away. And who does not like a 10-day close of escrow?
Thank you again for everything Magali!

Jason
Dear Magali,
You haven't seen the last of us. You have been unbelievably helpful from when I first called you from out of state six years ago until now. We could not have done this without you, and we wouldn't want to work with anyone else in the future. You are a true professional, and we are very grateful to have made the connection.
Thank you so much.

Dr. Melissa Robert & Dr. Stephen Robert / Director, Pediatric Critical Care Medicine Cedars Sinai hospital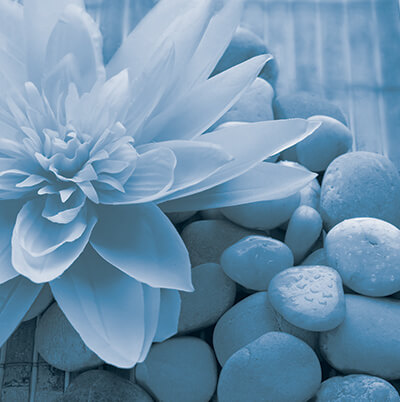 Taaq and I are incredibly grateful to have you as our faithful advocate throughout the process toward home ownership. Since becoming a mother, I have had the overwhelming desire to find a cozy home in a warm neighborhood to raise our children. This desire has been the driving force in many of our decisions as of late and is one of the predominant reasons we moved to California.
I had feared our limited knowledge of the housing market put Taaq and I at a disadvantage; and so our referral to you has been proven to be an affirming marker in our transition.
From the start, I was compelled by your honesty. I knew instantly you were a woman of strength and integrity; and instinctively trusted you from the beginning. Under your guidance, I knew we would be successful in obtaining our goal.
You are a powerhouse and a pillar of knowledge. Without your negotiation skills and ability to gracefully navigate every aspect of the process, I am confident we would not be where we are today. Your diligence, reliability, and ability to set and manage expectations has set the mold. It is in your nature to cultivate excellence and this is perhaps what I love about you the most.
And now, we have acquired our home! So, we cannot thank you enough for utilizing your talents on our behalf! Of course, we will refer everyone we know to you. And we hope you don't mind if we think of you as a friend!
With immense gratitude!
Katrina & Taaq
………………..
This is our 3rd transaction with Magali Bergher. We already knew what to expect since we had such a great experience previously. However, behind that sweet personality lies a ferocious and loyal advocate. We ran into a problem with the seller's title company who kept objecting on an issue she had found. After a week of e-mails and calls with the Title Co. and the seller's agent, she was able to show them that the plotting easements they had provided were erroneously mapped. This was a great relief to us as we were concerned about this matter and we were considering canceling the transaction. She created a list of 116 repairs items, warning us that we should not expect all of them to be agreed by the seller. Well, I am not sure how she managed to work her magic, but the seller agreed to 112 repairs and gave us a credit for the remaining ones. She kept us updated each night of what had taken place and what we needed to do. I have now referred her to my sister and one of my partners.
Brandon
I have known Magali since 2003 when I first purchased my property. She represented the seller and the first thought that crossed my mind was "Magali is a force of nature – I sure wish she represented me in this transaction." 16 years later when it was time to do a 1031 exchange, Magali was the only person I called. Not only did she remember me, she remembered my mother!
There are many brokers out there who are professionals with great communication skills. Magali takes it to the next level. Not only does she know Beverly Hills inside and out, Magali has a steely determination to close the transaction at a price that is fair to both the buyer and the seller. I certainly didn't make it easy for her – I lived out of the area and added an extra layer of complexity with the 1031 exchange structure. Magali presented a renovation strategy to maximize the sale price while minimizing the expense. The repairs could not have occurred without Magali, her team of professionals and her laser focus attention to details coordinating all of the moving variables.
Magali's clarity and precision are just a few of her many attributes. Never once during the transaction was it unclear of what was happening. I highly recommend Magali to anyone who is serious about buying or selling a property.
Julie Ha
We moved to LA with little knowledge of the local market. We fortunately were introduced to Magali through the organization I was being recruited by, and she made the arduous process of buying a home as painless as possible.
She was a consummate professional every step of the way and helped us navigate the search. She provided candid advice whenever we asked (or didn't ask) and was clearly always looking out for our best interest. Besides her intimate knowledge of the market, her relationships with other real estate agents provided insight into how best to approach pricing and negotiations.
Ultimately, the stringency by which she conducts her business was truly revealed during the closing process. She walked us through every document and anticipated every possible outcome to ensure that we purchased our house with no issues.
Simply put, Magali was just an absolute pleasure to work with, and to this day, we still consider her a trusted advisor and friend.
Dr. Peter Chen & Jenny Chen
Over the last two years my partner and I have struggled a bit with the decision to put down roots and make our home here in Los Angles, and we worked with two different realtors in that time that were referred to us.
Neither was a good fit for us. In fact, I had given up on finding a home until we met Magali Bergher.
Magali is a true professional. Her deep knowledge of both the real estate market in LA and her incredible attention to detail made it possible to buy a home that exceeded my expectations. She really understands each and every step of the process and never once let us down.
She also understands the commitments of physicians and their families and was able to work with us to negotiate home buying in LA. I just wanted to share our great experience and good news.
We have a new house! And I still get to walk to work.
Bj & Emily
I wanted to drop you a note and personally thank you again for the outstanding work on the sale of our home. I cannot believe in the over the past few years we have worked on six successful transactions.
Throughout each transaction, I have found you to be an intelligent, detail orientated, competent professional, who provided me with direction, especially when negotiation was rather difficult. Your professional attitude and keen insight assisted us to "close" the deal, especially during these difficult financial times.
Magali, quite candidly, we value most your number one concern, is to protect your clients. Thank you. We trust you implicitly, and I know our paths will cross again and again, in the future.
Mark Samuel
From the beginning, it was clear Magali was in it for the long haul and that she was going to be by our side until we found the right house.
Purchasing our new home was truly a labor of love and Magali made it possible. From the moment, we walked into the home, we knew it was the place where we would plan to raise our children. But, the logistics of the impending purchase appeared be too far overwhelming.
With that, Magali Bergher sprang into action. It was an amazing sight to see because she went above and beyond the call of duty each day as we worked toward the purchase.
Utilizing her numerous connections, associates, and amazing perseverance, Magali accomplished something that appeared to be impossible.
Magali speaks many languages including "builder-speak, buyer-speak and lender-speak". She was our most valuable player in the two projects we did together. As a developer, it is critical to us that our sales representative understands all the complexities and challenges of closing multiple units in a very compressed time period.
Magali has proven she can seamlessly coordinate the buyers, our construction people, multiple lenders, escrows and even the movers!
Robert D. May
Every time we reached out to an inspector, or contractor or craftsmen, they expounded on the greatness of Magali Bergher. Everyone was willing to do whatever they could to help to expedite the inspections as well as our new renovations.
Honestly, it felt like Magali and her associates had our best interests at heart the entire time. That's a true testament to Magali. She is a wonderful and warm person who will do everything to help you accomplish your goal of purchasing a new home. More importantly, she becomes a true family member throughout the process and we are really appreciative of that."
Milton T.M. Little, MD & Erica Little | Orthopaedic Trauma Surgeon | Cedars-Sinai Orthopaedic Center
"So… we thought we knew better! After working with you on several transactions throughout the last 15 years, we decided to give a relative an opportunity to assist us with the sale of our home.
Six months later, we were still the owner of our house.
Since we had to sell our property to purchase our next home, we were stuck. With our tail between our legs, we called you. You immediately made us feel better. You made a few suggestions on how to emphasize the positive elements in our home. You ensured that the photographer took the pictures you wanted so he could capture the essence of our home and the virtual tour looked indeed amazing.
The buyer's lender was quite a bit to handle, but you were in constant contact with the buyer's real estate and lender. The entire time you repeated these words to us: 'as long as the buyer continues to act as a buyer, this transaction will close'…. And it finally did! We were really hoping that these buyers would be the next owners as we loved meeting them.
James and I would like to thank you, from the bottom of our heart, for always thinking ahead, removing the hurdles before they became real problems, for keeping us in touch each and every day (even when there was nothing to report) and for protecting us by insisting that we disclose items we did not know were required to be shared with the buyers… and finally for your honesty and incredible integrity.
Marianne and James
My wife and I were lucky enough to have Magali guide us through the purchase and sale of our first home and the purchase of our second, and should we ever move again, there is no other realtor we would call.
I've never seen anyone in any field be so hard-working, so knowledgeable, so prepared and so unflappable. I am extremely grateful my wife and I had Magali representing us and wholeheartedly recommend her to anyone.
Carrie and Stephen
Many thanks also for your absolute professionalism. It's becoming more and more difficult to navigate the high seas of the Los Angeles real estate. In your case it was a massive pleasure to see the attention to detail, care and concern you applied to making everything perfect for your clients, outstanding ! I only wish our brokerage had 20 Magali's. Let's stay in touch and do more deals, I like your style.
Maurice Woolf, CEO Californian Estates
Magali and I met as a result of the passing of a very dear mutual friend. She helped him find and buy his home. He always had wonderful things to say about Magali, specifically how professional and knowledgeable she was about the real estate market and how easy she made the process. Naturally, I reached out to her for help with the sale of his home.
During the listing meeting it became clear to me that all the wonderful things my friend had told me about Magali were indeed true. Magali came thoroughly prepared to discuss her qualifications, the current real estate market, including recent sales, pending sales and current listings. She made several recommendations to make the home more marketable, including the staging of certain rooms, painting and taking care of various repairs.
She presented a marketing plan which was implemented and resulted in multiple offers to purchase the home within the first week after the first open house.
I have worked with many real estate agents and brokers over the years in various parts of the US, including New York, Chicago, St. Louis and Omaha. In my opinion Magali is the "best of the best." She is the consummate professional. Magali identified every potential issue at the start of the process and suggested how to resolve those issues. Nothing was left to chance.
She constantly followed up on every step of the process. She kept me up to date on what was taking place. I never had to call her to find out what was going on. She called me.
With Magali there was never any doubt that the transaction was going to close. Magali was caring, compassionate and empathetic during this difficult time. She was also very direct and persuasive when it was necessary.
These are qualities and skills which, in my opinion, make her an outstanding real estate professional.
I would recommend her to anyone requiring her services without any reservation. On a personal note, I will never be able to thank Magali enough for the wonderful job she did for our dear friend.
Robert Ruiz